[FREE 2019 GUIDE] 9 Ways You Can Instantly Increase Online Sales on Your Website Today
The first time I built a website, I had no idea what I was doing.
In fact, I was around 14 years old, and I knew little more than it just needed a few pages, like a brochure, with some basic information and contact details. I also didn't know code, at all.
Strangely enough, that project fell through.
Despite this, I still knew I wanted to figure out websites, how they work, and how to help people grow their businesses. So I kept at it.
Over the next few years I picked up the experience I needed to figure out exactly the tactics, psychology and skills the best implement in their digital marketing.
Enough about me.
Let's talk about your business, your website, and how to get the very most out of it, so that's it's not just another 'digital brochure' (there's a lot of those already).
Are you ready to learn how to increase your sales and leads on your website, instantly and easily?
Grow your business with these tried-and-tested techniques and tweaks that help create more business for you online
---
First things first, get the right mindset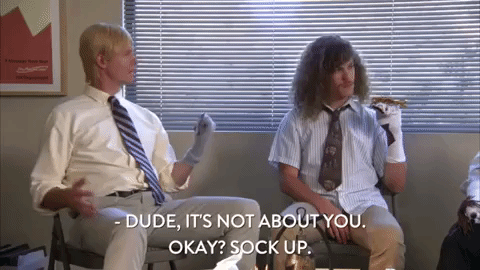 This is something that every good digital marketer understands:
Don't spend your time and effort trying to get your potential customers to understand your business.
Spend the time making sure you understand them.
Sounds obvious, and maybe a bit strange. I know.
What I mean is, the crux to all marketing is relating to your customers.
It's showing them that you know what they want, the problems they have, the pains they face, and how your product or service is the solution they need.
You need to show them why they value and want what you already offer.
They should instantly understand 'what's in it for them', and why they should believe that you're the answer they're looking for.
Put simply, some examples:
I don't need 'plumbing services'. I need someone to fix my leaking tap or cold shower.
I don't need '20 years of car repair and maitenance', I need my buckled wheel changed.
I don't need 'Architectural drawings using the latest techniques'. I just need help drawing my new home extension.
This perspective may seem obviously important, but it's the key that we should always refer back to, to check if we're meeting the needs of our audiences.
Okay, let's get going.
---
Customer Benefits Are Clearly Noted - Preferably in Bullet Points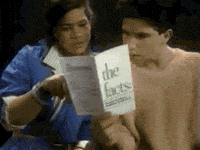 What's in it for me?
That's what your website visitors are thinking.
Their (our) attention spans are so short these days, you need to immediately get their attention with exactly the benefits they're looking for.
Some generic examples of the benefits might be:
Quick service
Easy process
Affordable pricing
Fast delivery
Money-back guarantee
Next-day delivery
Free shipping
Tailored service
But, you do want to be specific to the problem where possible.
So, if you were a plumber, it'd be:
Get Your Leak Fixed in 1 Hour or Less
New Shower Units Installed Quick, Easy and for Affordable Prices
We Fix Most Blocked Drains in Less Than 30 Minutes
From Leaks to Blockages to New Installations: Affordable, Friendly and Easy
The idea with most of these is that they all address common problems that are specific to the audience. Try to use the examples above with your own business, play around with them, and let me know how you get on with them!
---
Your Headline is Value-Focused and Engaging
Are customers doing this when they land on your page (at least inside their minds)?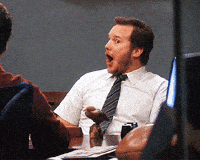 Much like your clearly-displayed benefits, you need to immediately grab attention with what the visitor values.
Quickly and efficiently communicate the value of whatever you offer, so that visitors 'get it' right away, otherwise they might lose interest and continue scrolling through social media, or worse, through a list of your competitors.
It might be cost-focused, such as:
Your Ideal Garden is Closer. Grab 30% Off Your Next Garden Tool Purchase
Limited Offer: Your Case of Handpicked Wines 10% Off and Free Shipping
Save Up to X on Your New Car - Get the Best Offers from Dealers
It could also be more benefit-focused, for example:
Get Clear, Soft Skin in 3 Days with ABC Cream
Knock 10+ Seconds Off Your Mile With Our Running Training Program
54 Recipes for a Healthier but Tasty Diet: Reach Your Transformation Goals
Now, I know, these examples are all made up, and some maybe a little far-fetched, but the point here is to consider why people should care, and tell them this right away.
If you don't, you risk losing them entirely, if not just for now.
---
Your Page Contains 'Social' Proof and Accreditations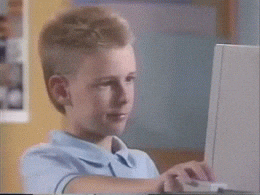 Most of us have heard of companies faking reviews on popular websites. This does happen, and we should be aware of it.
However, if you have authentic reviews, oftentimes most people can spot they're genuine.
So, flaunt them! If you're offering the best burger in your town and that one guy writes a rave review, share it with the world.
A lot of people decide to make purchases or work with other businesses primarily due to trust-related factors, such as referrals.
Having consistently good reviews online, that people can verify on their own too (not just cherry-picking the best ones for your website), is a huge bonus.
So if you can integrate them into your page you should do it. If you don't have many (or any), ask satisfied customers to leave an honest review.
Likewise, if you have industry or other relevant accreditations, add the badges or logos to your site.
In the UK, many tradespeople are required to have certain credentials, and can get more to show their expertise. Potential customers are looking for these all the time, to make sure whoever they bring on meets standards.
If you're not meeting standards, then that's definitely something to work on before this!
---
Where Do I Sign Up?!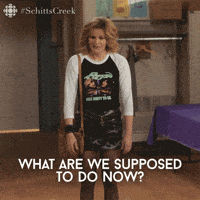 If your offer, headline, benefits and social proof factors are all nicely put together, your target market should want to take some action.
Whether it's leaving their contact details for a follow up, or clicking through to a checkout, you should make that process so easy they can't resist.
Too often, people have tiny little text links, or buttons that don't stand out, or buttons with dull and generic text.
So many call to actions are so hidden, people can't find them if they want to sign up!
Don't be that person.
Make your button big (within reason), make sure it stands out (e.g has a contrasting colour to its background), and make sure the text is actionable or personable.
So instead of 'Submit' or 'Send Message' or 'Visit Checkout', try 'Claim Your 20% Discount' or 'Learn More About Your Workout Guide' or 'I Want Cheap Wine', respectively.
Even if they may seem a little 'in your face' or lame, even this simple differentiation between you and the 99999+ other sites out there makes the whole process so much more engaging for visitors.
There's nothing worse than a bored visitor to your offer page.
---
Your Landing Page Messaging Has Continuity
Did your whole deal and feeling change when they arrived on your website?
This comes up time and time again.
Whether people are finding you through Google or Facebook, or even from Flyers or Print Advertising, your landing page headline and benefits need to tie in very closely to wherever they came from that made them land here.
The offer, the benefits, even the product or service all need to match.
You'd be surprised how many companies create a great looking advertising campaign, only for visitors to end up on the website that is half-broken on mobile and the page is a generic page such as your 'Services' page or your eCommerce shop product index.
If you're advertising the latest technologies of your hairdryers that dry hair in two seconds, make sure visitors land on a page that showcases that, and primarily that.
Sure, let people have a look around other pages if they choose, but the focus should be there.
On the reverse, make sure you advertising campaign makes sense for the people you are reaching.
So many times I've seen an interesting advert online, only to click it and find out 'This offer is not available in your country/region/town'.
That's just annoying for the visitor, plus a waste of your advertising budget (much like men seeing TV ads for feminine products and vice versa - entirely wasted advertising spend).
---
Get the Tech Right!
If you're not technologically-minded, that's fine, but there's still a lot you can do to avoid technological errors on your website.
Key things are oversized images. Don't upload raw camera photos at huge sizes. Most images don't need to be bigger than 1500 pixels squared these days on the web.
If they must be so big, try an image compressor such as tinypng.com
Do a search for Google PageSpeed and plug your page in to see other suggestions on how to optimise your website. If using WordPress, there are plugins you can use to decrease load times.
So that's speed, what else?
---
Mobile!
Mobile is key today - making up at least 50% of most web traffic.
So if your site loads with tiny text, or is super-slow on mobile networks, you must work on this. Every commonly-used template-built website these days is mobile-ready. If not, there's a ton of great resources out there to help you get moving.
We're all guilty of it, if we can't scroll, swipe and zoom as we normally do on our mobile apps as we can on your website, we've quit and gone to the next thing.
---
Security must meet modern standards.
Don't let your security be like this guy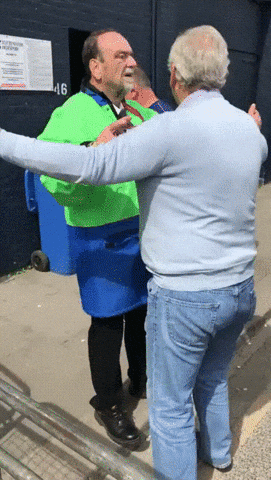 Primarily, SSL Certificates. These keep websites with any kind of forms where customer data is stored, plus other elements, nice and secure.
Many website hosts now offer these for free or at affordable prices, so get one installed; otherwise you get the dreaded 'Unsecured' badge on your site, which doesn't make you look trustworthy.
Unfortunately, you may not even need one, but it's another important standard to adhere to in the current internet landscape.
Want to Learn 21 Ways to Increase Your Website Conversions?
Would you like the instant impact tips above plus even more sent to your inbox as a handy, printable checklist?
Grab my handy checklist with all the items from above, plus even more, to help you get those all-important sales flowing in through your website.
Get your instant checklist download now
Just enter your email address below and receive your handy growth checklist right away
I'll also send you more tools, resources and useful emails to help you. You can of course unsubscribe any time
---