5 Common Mistakes Local Business Websites Have & How to Fix Them
So you're a local business owner, you're working hard, and you've got yourself a website.
But is it really bringing in much new work for you, or is it just sitting there because you 'should' have a website?
Here are 5 common mistakes I see with these types of websites, and the solutions to fix them!
Your Website Doesn't Optimise for Mobile or Tablet Displays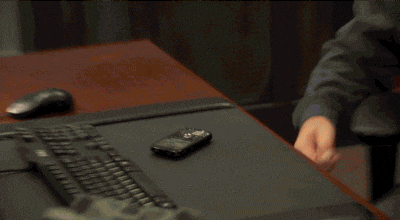 You might have heard the term 'responsive' or even 'adaptive' websites.
All this means is that the websites changes how it looks across different devices to make sure everybody can browse your pages with ease.
Some business sites don't have any optimisation for mobiles, so the text and images are tiny and the pages are hard to navigate. This will turn away potential customers because getting around your site is a pain.
Some people have the basic responsive features down, but are missing out on things like images or embedded video, which are still getting cut off by the mobile screen size.
In 2018, over 50% of global website traffic was on a mobile device. This number can be even higher depending on your industry or users, so there's no excuse to not be ready for those iPhone browsers!
A common solution to this is something like Bootstrap which uses percentages (%) instead of pixels (px) to tell a page how to display on different devices.
If you're not much of a programmer, you are likely to be better off getting someone like me to help get your site working correctly. Click here for 10% off your website.
Your Website is Old and Unattractive or Unprofessional
How ugly is your site to your visitors?
Sometimes this one and the lack of mobile responsive design go hand-in-hand.
Many people have rightly got their website together, but this might have been 10 years ago, and the online world has changed a lot since then.
Others just have low quality or small images that hurt your business more than help it if potential customers think it looks unprofessional.
Some people have even put white text on very light backgrounds which makes it hard to read. How is a customer going to learn about you if they can't read your text?
Design doesn't have to be expensive, but it IS important to make sure you have the basics and stay up-to-date with the latest improvements.
Do you think your website needs some help with its design? You can ask me for a free evaluation and quotation on how to get your site looking professional.
Your Website is Very Slow, Especially on Phones
Is this what happens when people are waiting for your page to load?
Some websites can have a lot of extra 'stuff', baggage that isn't needed which means it takes AGES for somebody to load your pages.
Usual offenders are big image files, extra unneeded plugins or functionality.
Removing or reducing the size of these files and/or code can dramatically change how fast your pages load.
Be aware that mobile networks can have slower speeds, so really big pages will take a long time to load when people are browsing on the move.
Google have a great little tool to figure out if you page is slow or not, which you can use by clicking here.
Is your website very slow but you don't have the time or knowledge to fix it? I can help. Get in touch for a free evaluation and quotation.
You Know People are Viewing Your Website, But Not Turning Into Customers
Have you lost your potential customers before they got in touch?
A lot of people just threw up a website with a bit about the business you run and some contact details, without thinking about how your website will get you more work, especially the work you actually want.
This might work for some people, but often you do need to think about marketing and build it into your site design to make your website work for you.
Simple things like a small form where people can put their number if they're interested so you can call them back at a good time often work well.
Other options are special offers or clear buttons that have a 'Call to Action' such as 'Get 20% Off Your First Appointment, Click Here'  can all dramatically improve performance.
You need to hold people's hand a bit once they get to your website, and show them around and how to get in touch or learn more. Make it so easy that they won't think twice about doing it.
Is your website getting hits but no new business? Sometimes this can be a small mistake to fix. Let me evaluate your website's marketing strategy and help you get on track. Click here for a free evaluation report.
I Made My Website BUT We Don't Show Up on Google Searches for Our Services
This could be you and your business partner climbing the Google ranks
Yep, that's pretty frustrating. You probably spent ages in the evenings or on weekends around your work trying to get a website together, and it's invisible to Google.
There are common errors that people often miss, things that need adding or removing to get Google to show your page on search results.
You can tell Google lots of detail about your website, and optimise it for certain phrases or words that people around your area are searching like 'Yoga Class in Kingston' or 'Osteopath in Teddington'.
You'd be surprised with how dramatic a few tweaks can be. Within a few weeks, I helped a business who wasn't even ON the search results to #1 for their target search, even above some friends who are also competition which was great bragging rights for them.
Some confusion is out there about SEO (Search Engine Optimisation). There are no secret tricks or magic bullets like there used to be in the earlier days of Google. These days, it's all about best practice, but it does require some programming knowledge to get the details right (unless, if you have WordPress, try Yoast).
Would you like to be one of the top results for your search term on Google? I can help you make Google happy and bring your ranking higher, which will help you get new business online. Get in touch for your free SEO evaluation.
Is your business website in need of a bit of work?
Let me help your business grow
Email me at hello@jonht.com and ask for your free website evaluation, or tell us about your project.
If you'd like me to call you back, scroll down or click here to complete the form at the bottom of the page.
---